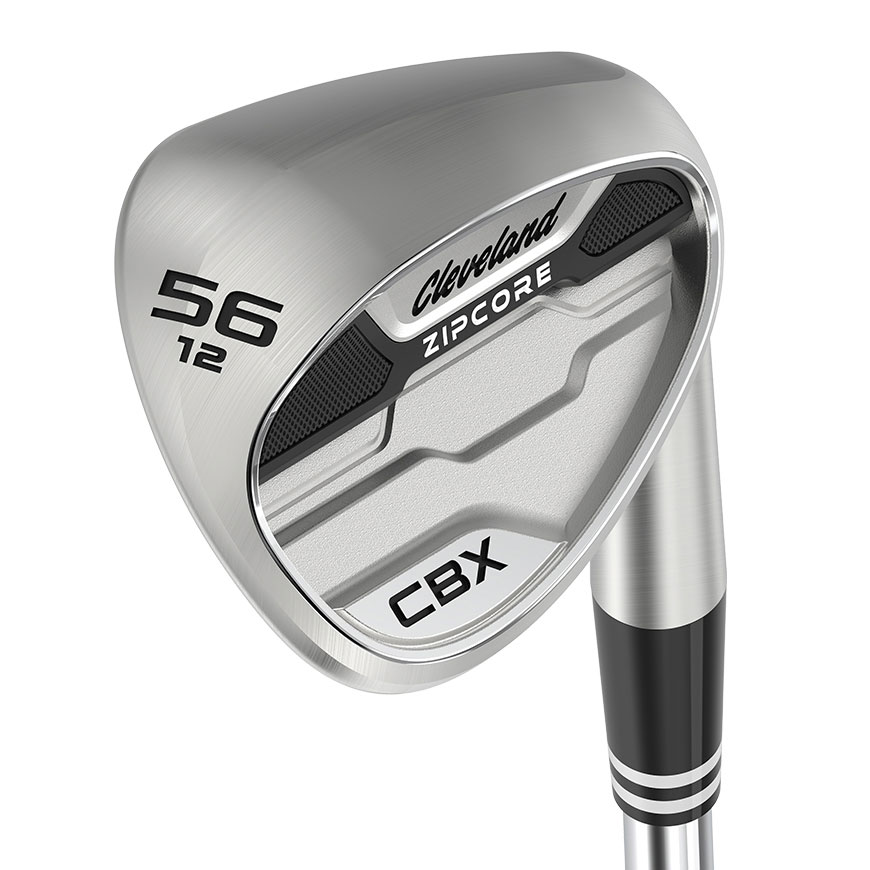 R2,499.99
CBX ZipCore delivers the perfect blend of performance and forgiveness for players that never apologize for stepping up their short game.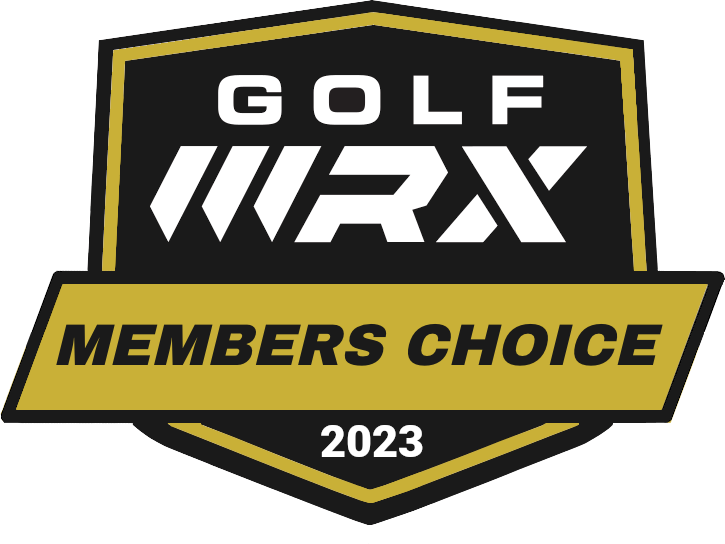 WINNER
2023 Golf WRX
Members Choice
WINNER
2023 Golf Digest
Hot List Gold Medal
MAKE IT YOURS
Add Personalization
to Match Your Style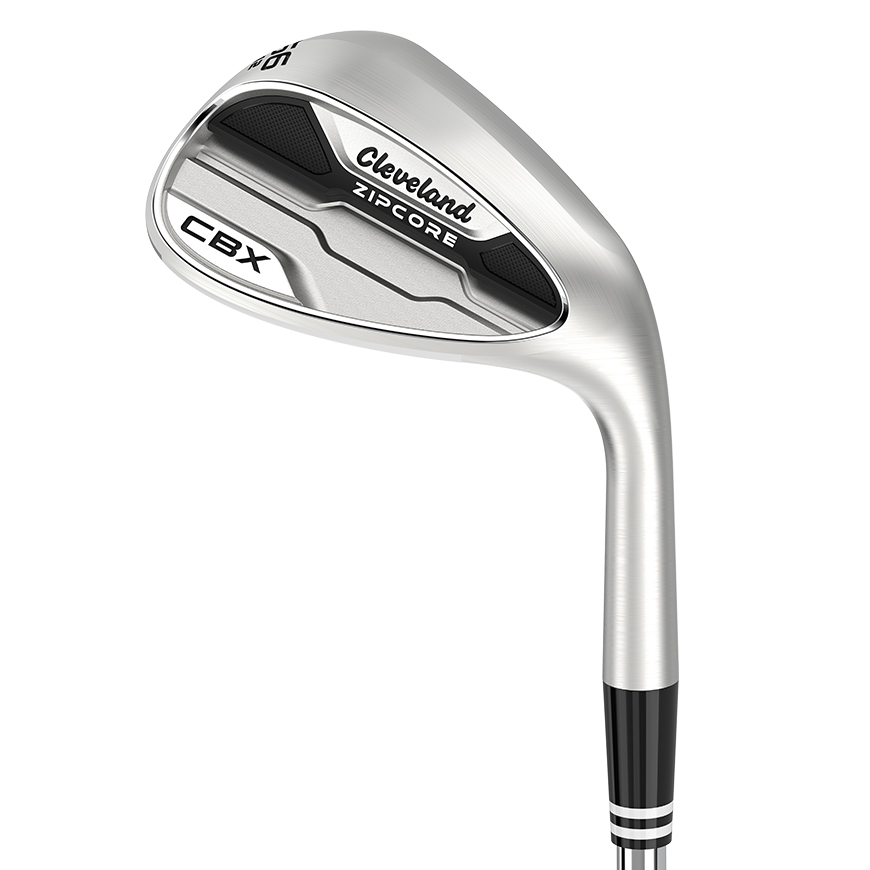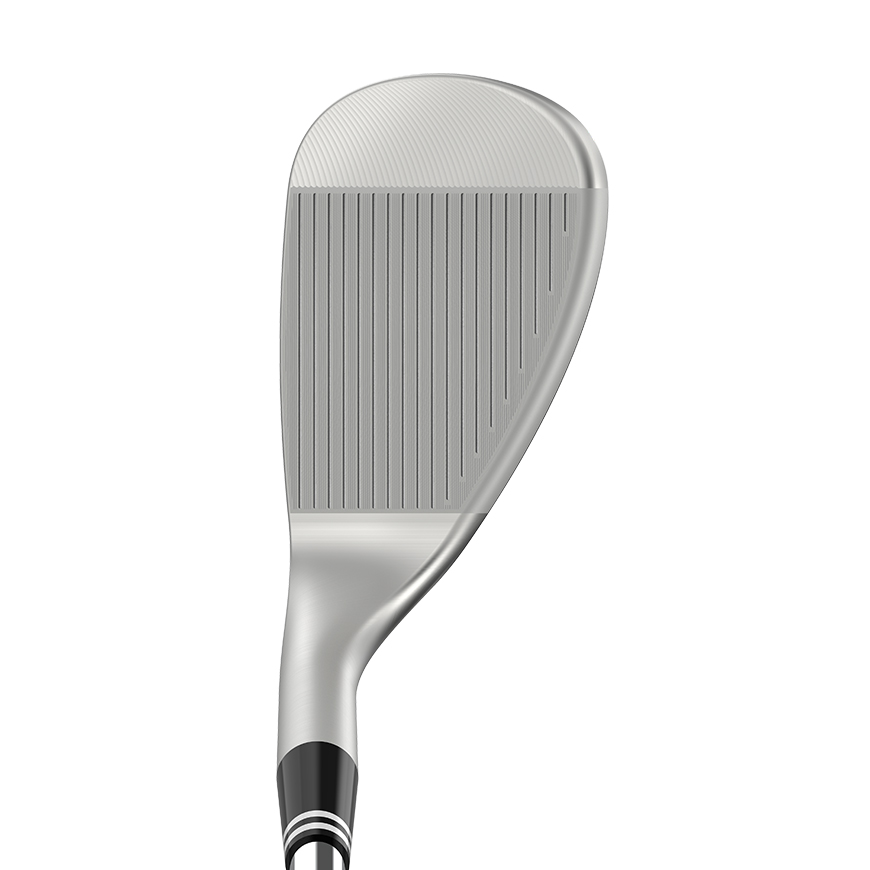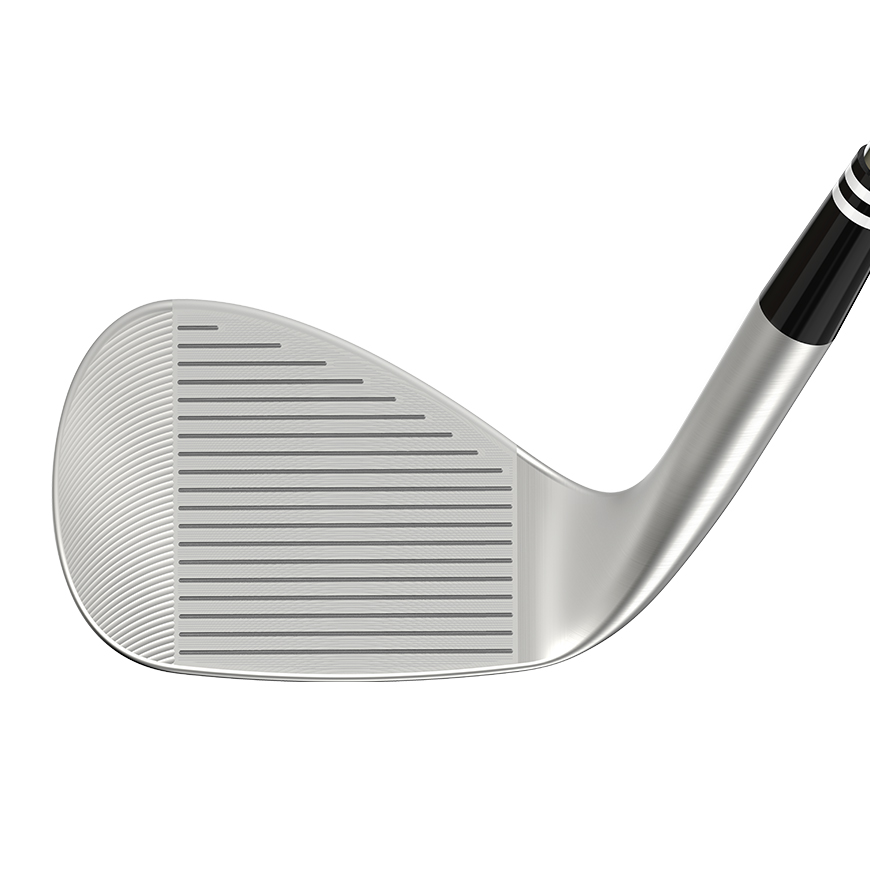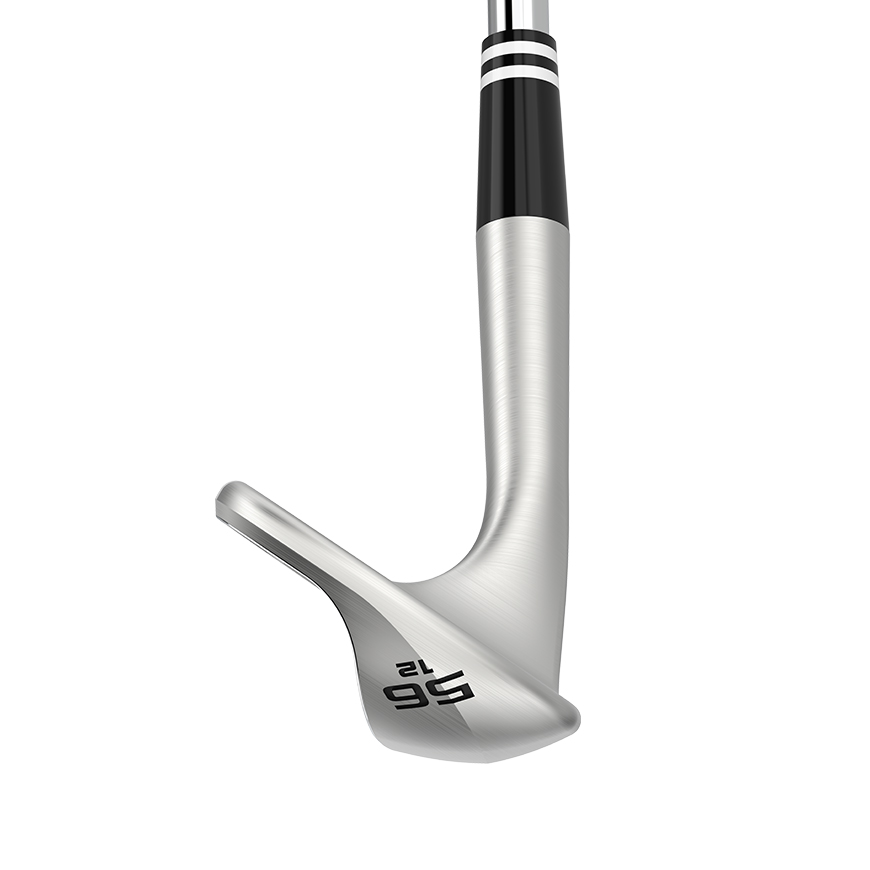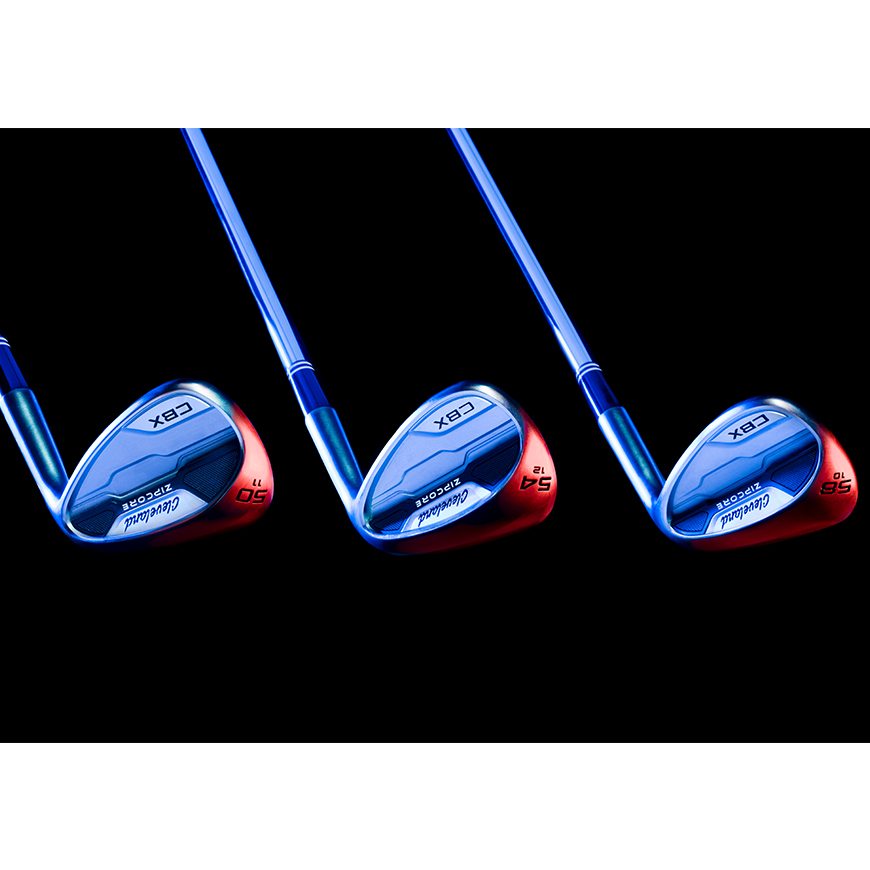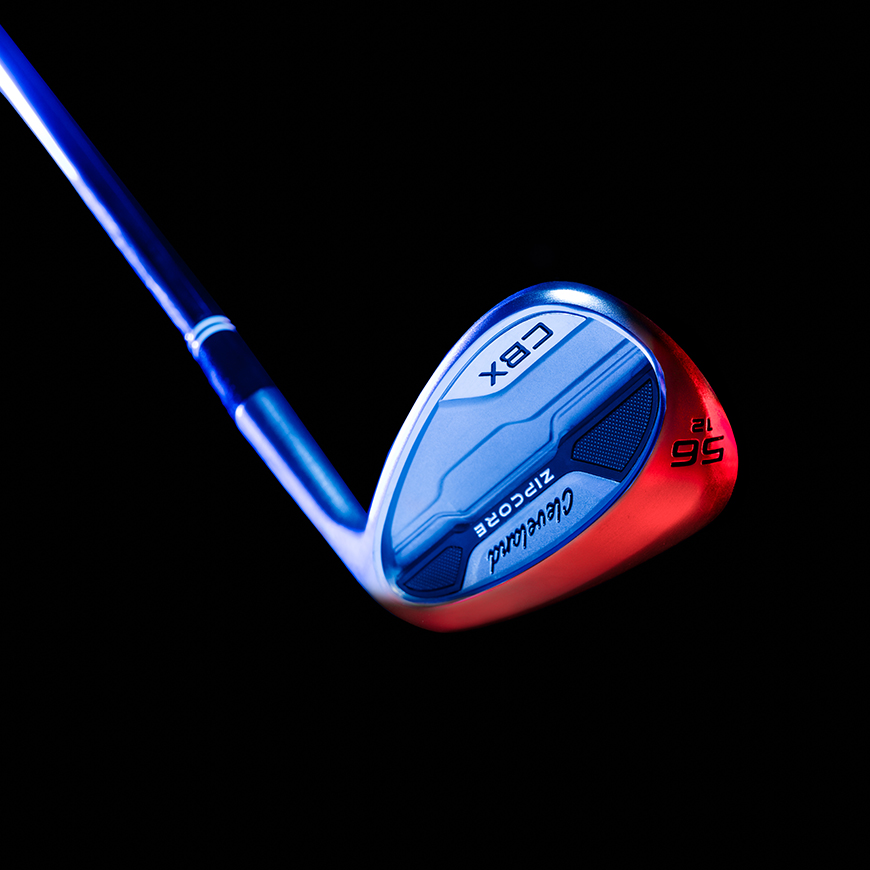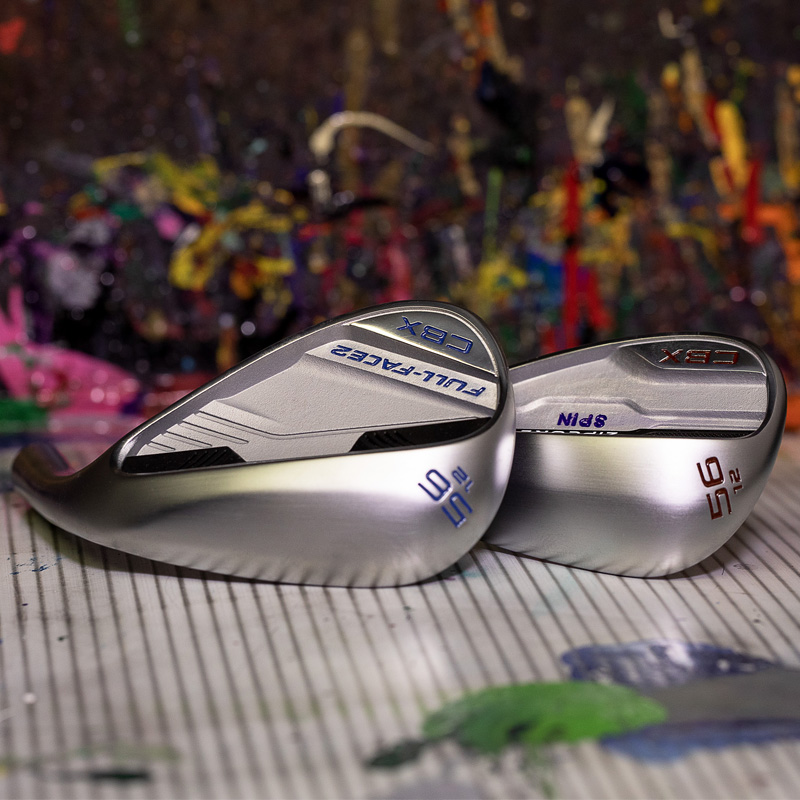 Overview
Chunk Less, Sink More
with
Chunk Less, Sink More
with

All you wanna do is chunk a little less. Skull a little less. Duff a little less. CBX ZipCore helps you hit better shots around the green by striking it true and clean more often.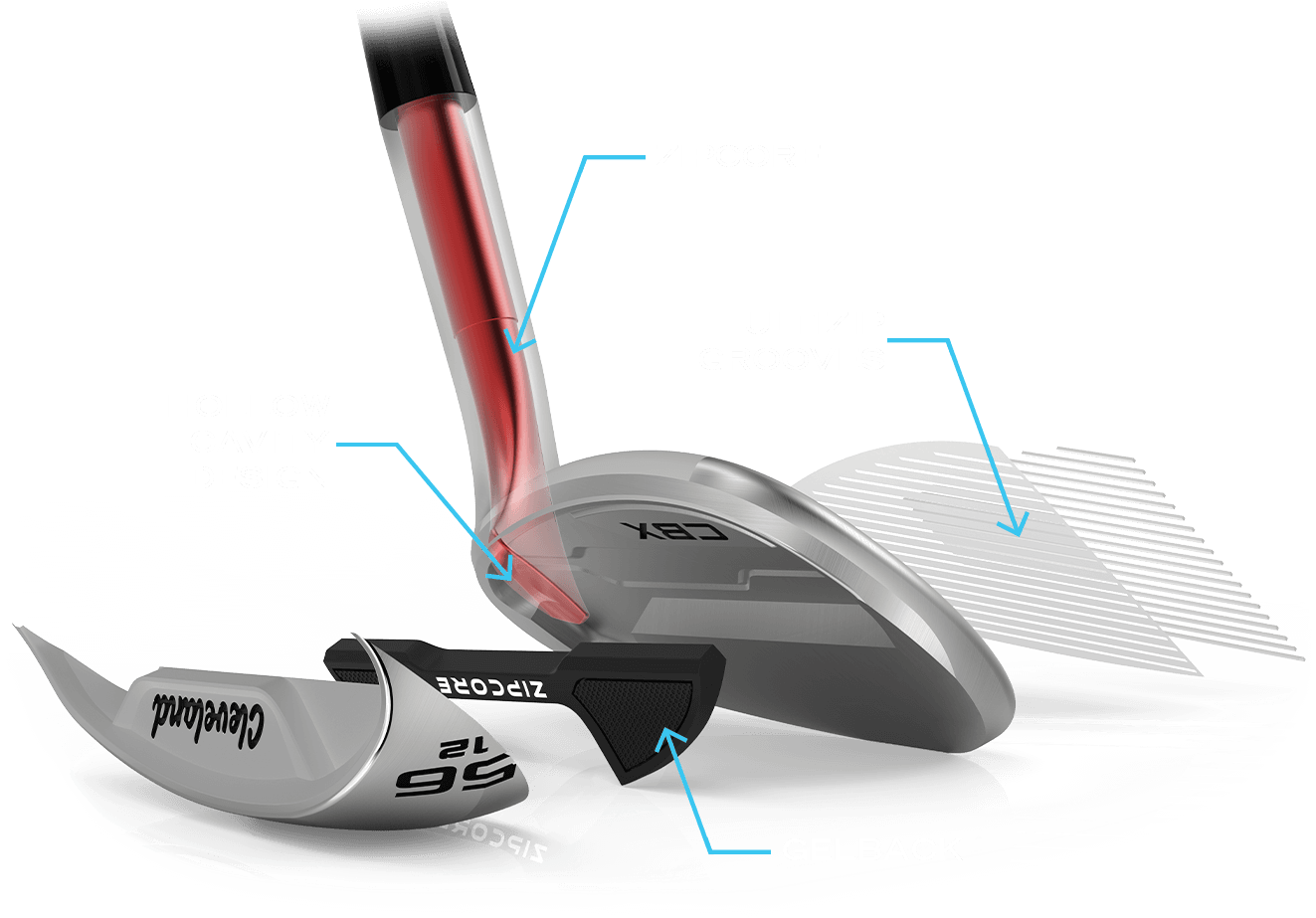 Technology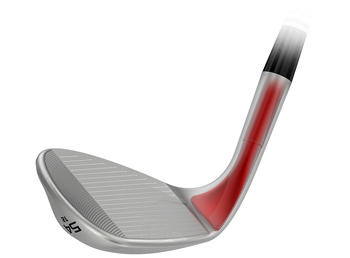 ZipCore
A lightweight, low-density core sits at the heart of the club. While reducing vibrations and perfecting center of gravity, it also boosts MOI for improved forgiveness on every shot.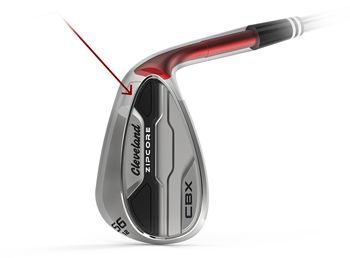 Hollow Cavity Design
Weight in the toe with a hollow chamber near the heel makes a better, more balanced Wedge that's forgiving no matter where you strike the face.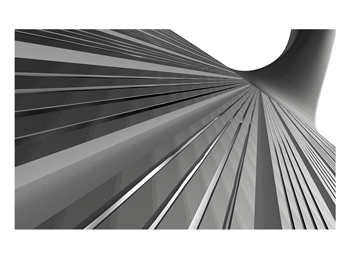 UltiZip Grooves
Sharper, deeper, and closer together, UltiZip Grooves are more efficient at channeling debris and maximizing spin. Plus, there's two extra grooves per face for more groove contact across the board.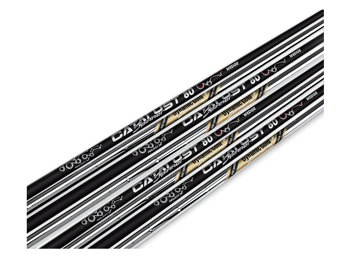 Spinner Shafts
Specially designed to enhance spin, Spinner shafts in steel and graphite are Wedge-specific components that give you an edge around the greens.
Dynamic Sole
With V-, C-, and S-Shaped soles, CBX ZipCore has all the performance you'll need greenside. But don't sweat the choices, we made sole grinds easy. The Dynamic Sole changes by Wedge loft, so you'll automatically have the performance you need, when you need it.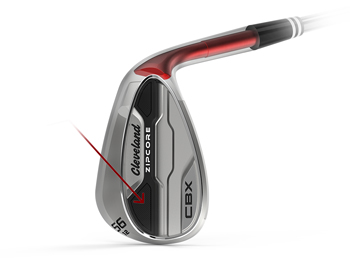 Gelback
A soft, vibration absorbing TPU insert improves feel so even miss-hits are buttery smooth.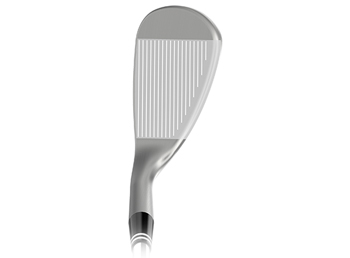 44 Degree Wedge
A cavity near the heel, a solid muscle back on the toe. We've moved the sweet spot right where you're most likely to hit the ball, improving feel and pushing forgiveness levels off the charts.
Specs
| LOFT | SOLE | BOUNCE ANGLE | LIE ANGLE | LENGTH | STEEL SW | GRAPHITE SW | HAND |
| --- | --- | --- | --- | --- | --- | --- | --- |
| 44° | V-Shaped | 9° | 64° | 35.75" | D2 | D1 | RH |
| 46° | V-Shaped | 9° | 64° | 35.50" | D2 | D1 | RH |
| 48° | V-Shaped | 9° | 64° | 35.50" | D2 | D1 | RH |
| 50° | V-Shaped | 11° | 64° | 35.50" | D3 | D2 | RH/LH |
| 52° | V-Shaped | 11° | 64° | 35.50" | D3 | D2 | RH/LH |
| 54° | S-Shaped | 12° | 64° | 35.25" | D4 | D3 | RH/LH |
| 56° | S-Shaped | 12° | 64° | 35.25" | D4 | D3 | RH/LH |
| 58° | C-Shaped | 10° | 64° | 35.00" | D4 | D3 | RH/LH |
| 60° | C-Shaped | 10° | 64° | 35.00" | D4 | D3 | RH/LH |
TRUE TEMPER DYNAMIC GOLD 115 SPINNER TOUR ISSUE STEEL SHAFT

| MATERIAL | FLEX | BUTT DIAMETER | WEIGHT | SPIN |
| --- | --- | --- | --- | --- |
| STEEL | Wedge | .600" | 116g | High |
PROJECT X CATALYST 80 SPINNER GRAPHITE SHAFT

| MATERIAL | FLEX | BUTT DIAMETER | WEIGHT | SPIN |
| --- | --- | --- | --- | --- |
| GRAPHITE | Wedge | .598" | 84g | High |
GOLF PRIDE TOUR VELVET 360 GRIP

| SIZE | CORE | WEIGHT |
| --- | --- | --- |
| STANDARD | 58 ROUND | 52g |
Reviews