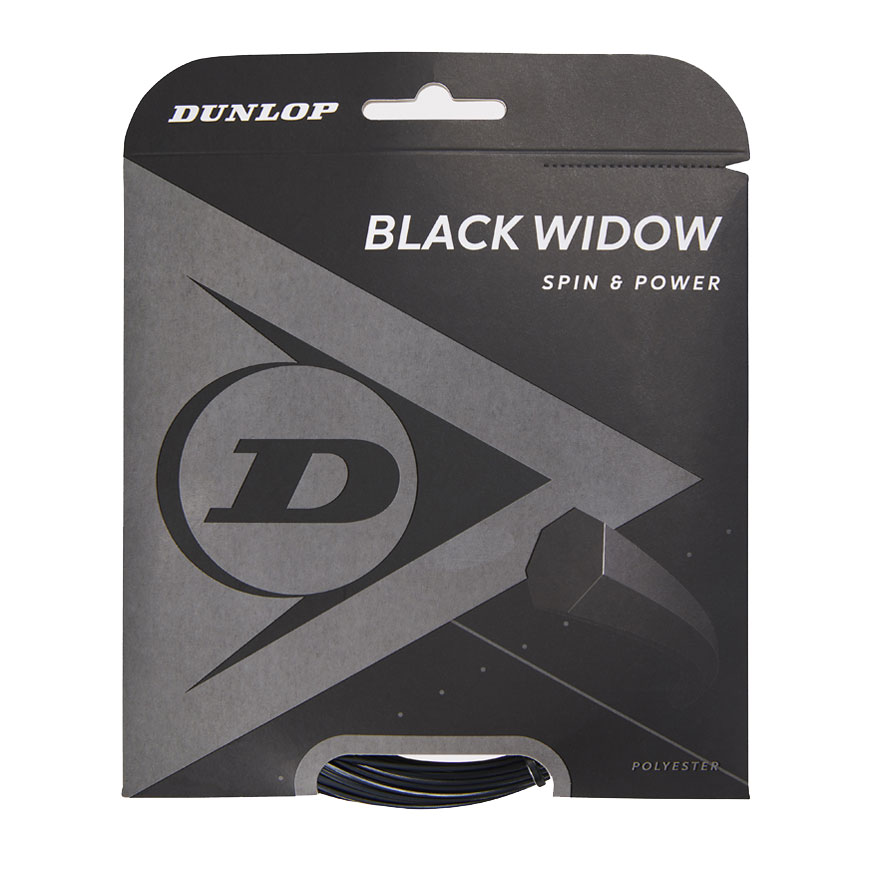 Execute the most demanding shots on the court with the Black Widow strings, designed to provide you with excellent spin and power.
Premium polyester for unmatched power.
Heptagonal profile bites into the ball to give exceptional spin generation.
High tensile, mono-filament premium polyester for extra durability
Gauge: 16/1.33mm
Length: 40ft/12.2m
The Black Widow performance strings offer exceptional speed and spin so you can dominate your opponent on every point. Engineered for a quicker rebound and higher bounce-back rate at impact, the Black Widow strings help you add power and spin to your game.
Reviews